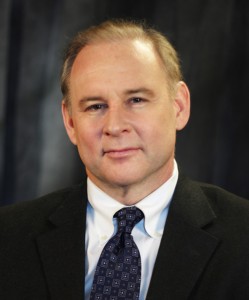 When it comes to big union endorsements, Rob McCord has the momentum in the Democratic primary for Governor.
The influential Pittsburgh-based union International Brotherhood of Electrical Workers (IBEW) Local 5 threw its weight behind McCord Thursday.
The chapter represents approximately 4,000 active and retired laborers in the Greater Pittsburgh Area.
Mike Dunleavy, the business manager for Local 5, said that state Treasurer McCord would be a "unique" candidate.
"The combination of Rob McCord's business and job-creation experience, his education and his values, and his work ethic and proven ability to get things done is what we need at this time to get Pennsylvania moving forward again," Dunleavy said.
Dunleavy is one of the most respected labor leaders in the state and his endorsement will help McCord score points with other unions. IBEW Local 5 has an active membership base as well as a sizeable PAC account.
It's the second big labor announcement for McCord this week. The UFCW Local 1776 in southeast Pa. endorsed him on Tuesday. IBEW Local 5 is his seventh major endorsement of the campaign.
Although he appears to have the most momentum among labor groups, McCord hasn't run the table. Allyson Schwartz was endorsed by the sheet metal workers and United Mine Workers of America (UMWA). The Amalgamated Transit Union Local 85 and the business manager of the Philadelphia Building and Construction Trades Council endorsed Katie McGinty.
Last month, McCord appeared at the IBEW Local 5 union hall just hours after he first declared his candidacy for governor.
"On an ongoing basis, over the past five years, I have really enjoyed working with Mike Dunleavy and his colleagues," McCord said in a press release. "Just recently, I had the privilege of meeting a lot of the members of Local 5 when I stood in their training center to announce my campaign for governor, and I was reminded that they're doing some really amazing, groundbreaking work to support working families in Western Pennsylvania."