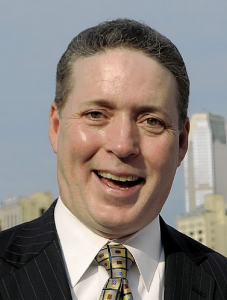 Local candidates are the biggest beneficiaries of the fact that 2013 is a slow year in Pa. elections.
Case in point: Pittsburgh Mayor Luke Ravenstahl and challengers Michael Lamb and Bill Peduto. All three are looking to acquire top tier campaign talent.
City Controller Lamb today announced two noteworthy Dem politicos who will be guiding his campaign: Campaign Manager Anne Batchelder and Finance Director Sadie Sterner-Restivo.
Batchelder is an Obama campaign alum, most recently serving as the Deputy Field Director for Western Pennsylvania and as a Regional Field Director in 2008. She has also worked at the Democratic National Committee, United States Agency for International Development (USAID) and the Clinton Foundation, Lamb's campaign said.
Sadie Sterner-Restivo will serve as the campaign's Finance Director. A well-known name in southwestern Pa., she most recently served as Campaign Manager for Kathleen Kane during the Attorney General primary. Prior to that, she served as Deputy Chief of Staff to Pennsylvania State Treasurer Rob McCord and has also worked with the United Steelworkers Union and served on the staff of United States Senator Bob Casey, Jr.
"I am excited and confident about the team and campaign we are building," said Lamb in a press release. "Both Anne and Sadie bring a wealth of experience and leadership to our campaign and our movement to begin to change the direction of government in Pittsburgh."
Ravenstahl's new Campaign Manager will be Aletheia Henry, the Pa. state director of President Obama's campaign. She starts on Saturday.
"Aletheia is a great addition to our team. She has a deep understanding of Pittsburgh, experience in successfully reaching out and empowering citizens in every neighborhood, and a set of core Democratic principles shared with President Obama, the people of our City, and me," Ravenstahl said. "Pittsburgh's momentum is clear and it's evident – we've brought the promise back to Pittsburgh and I look forward to telling our story and highlighting our plans to grow more jobs and opportunity for Pittsburghers over the next four years."
Two other potential staff items that are still in the category of unconfirmed rumors:
Councilman Bill Peduto, who will officially announce his mayoral bid Thursday, already has finance director in Eric Hagarty. He might or might not bring on Mike Mikus to manage the campaign.
Mikus ran Rep. Mark Critz's re-election effort and also Peduto ally Rich Fitzgerald's bid for Allegheny County Executive (and Hagarty was his fundraiser). In both cases, Mikus's candidates came through tough Democratic primaries. Peduto is a close Fitzgerald ally.
He's also rumored to be on the edge of bringing on Grant Gittlen, the ED of the Allegheny County Democrats.
Outgoing Auditor general and former Pittsburgh City Councilman Jack Wagner is also considering a mayoral bid.