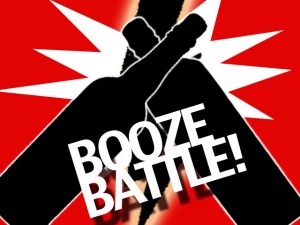 Most Pennsylvania voters want to see state liquor stores privatized according to a Susquehanna Polling & Research poll commissioned by the conservative Pennsylvania Manufacturers' Association.
According to the poll, 55% of respondents said that they support privatizing state liquor stores while 41% oppose the plan. It's a clear majority, albeit shy of claims by Gov. Tom Corbett and other privatization supporters that the issue enjoys 70% support.
SP&R, a Republican pollster surveyed 873 registered Pennsylvania voters from May 6-8 via automated calls. The margin of error is plus or minus 3.3%. 50% of respondents identified as Democrats, 39% as Republicans.
Just as with internal polls commissioned by campaigns, the results of internal polls from advocacy groups should be taken with a grain of salt. Typically, the group commissioning a poll has final say over the questions asked and the language therein. Poll questions are viewable here.
For instance, a recent poll commissioned by the the labor union representing current state store employees (UFCW 1776) found that 47% surveyed oppose privatization, with 41% in support. The poll was conducted by Harper Polling. Questions in that survey closely linked the privatization plan with Corbett, whose approval numbers are low.
"Here in Pennsylvania we make it as hard as possible to buy a bottle of wine on a Sunday," said Corbett, speaking to the Delaware County Chamber of Commerce in March. "We should listen to what the people want."
According to the SP&R poll, 64% of respondents believed that a "more free-market system for beer, liquor and wine" would be "more convenient for consumers and lead to better selection choices," while 36% disagreed.
Corbett's plan would make 1,200 liquor licenses available to private companies. He has maintained that the move would generate $1 billion in revenue for the state, which would be used toward education and other programs.
That trajectory seems to resonate with voters as well. 61% of SP&R poll respondents say the revenue should primarily be used for funding local schools, while 27% said it should be used for improving roads and bridges.
"I am proposing that Pennsylvania join the ranks of 48 other states and once and for all get out of the business of selling wine and spirits," Corbett has said. "I do not simply want to reduce it or to trim it a little here and a little there… we should not do it halfway."
The SP&R numbers show support higher than an Franklin & Marshall poll last month. 47% percent surveyed in that poll supported privatization with 40% opposed, the first time support ever dipped below 50% in an independent poll.