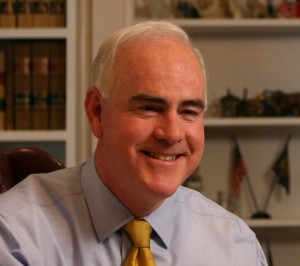 Read more here.
EXCLUSIVE: WHO OWNS THE FRESHMAN CLASS? Corporate America spent big to get to know the 87 freshman House Republicans in 2011. The top 50 contributors doled out $8.7 million in 2011, according to numbers compiled by the Center for Responsive Politics.
Honeywell International topped the list of companies and trade groups, contributing $469,000 to GOP freshmen. Honeywell's Rob Ferris told PI that the company's PAC "supports those who support the policies that are most important to our business" and will help the economy grow and grow jobs.
National Beer Wholesalers Association ($331K), National Auto Dealers Association($300K), PricewaterhouseCoopers ($273K) and American Bankers Association ($267K) round out the top five downtown PAC contributors.
NBWA's Mike Johnson said that building a relationship with new lawmakers is important to forward the industry's agenda. "With this many new freshman, there certainly was an education challenge," Johnson said, noting that many of the freshman got to Congress by being anti-regulations. "When it comes to alcohol, we don't share that viewpoint. An effective, balanced regulatory system is important to a marketplace that is fair and competitive.
SO WHICH MEMBERS GOT THE MOST $$? Rep. Patrick Meehan (R-Pa.) took in about $212,000, the most of all GOP freshman. Reps. Sean Duffy (R-Wis.) and Michael Grimm(R-N.Y.) both got just over $200,000 in PAC money. Reps. Francisco Canseco (R-Texas) and Nan Hayworth (R-N.Y.) round out to the top five.