PoliticsPA's 11/18 Ups & Downs
Louise Bishop. While advocating changes to Pa.'s statute of limitations and reporting requirements, State Rep. Bishop revealed this week that she had been a victim of sexual abuse as a child. It was the kind of moment that cuts through the typical political clutter of Harrisburg. If you haven't heard her story yet, read this right now.
.
Kathleen Kane. We're not sure how a first-time candidate six months away from a relatively low-profile race makes it on national television to talk tough against sexual predators, but Kane had the opportunity to do just that this week with two appearances on 'Hardball.' The up could just as easily go to her press team.
.
Tom Houghton. Wonder why Democratic recruiting has been below the radar so far this cycle? Ask former Pa. Rep. Houghton, who had declared his intention to challenge Pa. Senate Majority Leader Dominic Pileggi waaaay back in March. The preliminary maps – which Pileggi and his staffers drew – moves him to the district of Sen. Andy Dinniman (D-Chester).
.
.
Steve Welch. The GOP Senate hopeful had the most to lose at Thursday night's tea party debate, but he proved that he can speak the language of tea party activists and is comfortable with their issues. His answers were concise and on point. He has the explanation for his party switch down, and it seemed to assuage the audience.
.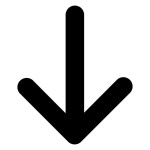 Michael Nutter. The Mayor's ally Marian Tasco is out, Darrell Clarke is in as the next President. It looks like some clashing may be in store for the two. That said, Nutter won a healthy 75 percent of the vote last week and has a mandate.
.
.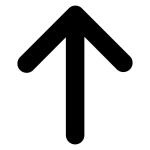 Mike Fitzpatrick. We forgot to include Rep. Fitzpatrick on last Friday's list, but he certainly had a good week. Democrats are absolutely floundering in their search for a viable opponent. Rumor has it Commissioner Diane Marseglia is a no-go. Cynthia Philo, another name that had been kicked around, followed up her 20 point 2010 State Senate loss with a failed re-election bid for Doylestown Township Supervisor this month.
.
David Oh. Speaking of Philly City Council, there won't be a repeat of the 2007 Philly City Council elections, when Oh led by a handful of votes then lost after an arduous recount. The Republican held on to his election day lead and was declared the winner of the 17th and final council seat this week.