PoliticsPA's 9/30 Ups & Downs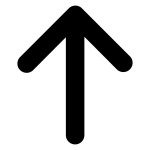 Rick Santorum. The former Senator turned in another solid debate performance, especially compared to Texas Governor Rick Perry, and he is starting to inch into the limelight. He got a ton of good media hits as a result (Washington Post, ABC News, Washington Examiner, etc).
.
.
.
John Callahan. The Bethlehem Mayor is considering another bid for Congress, but headlines about FEC fines and improper campaign finances are not the way to kick it off.
.
.
.
Tom Corbett. Last week we said the Governor had scored big political points for his handling of the flooding crisis. This week's Quinnipiac poll backed it up. Corbett's approval ratings jumped by a net 10 points from their August 3 survey, including a massive 35 point swing in northeast PA which was hardest-hit.
.
Bob Casey. The Senator may not be at the 50 percent mark in the polls, but at least most Pennsylvanians know who he is. As of today, there's a fairly strong case in favor of his re-election bid. And he's expected to have another $1 million plus fundraising haul this quarter.
.
.
GWB. The President gave a personal, funny and well-received speech this week at the PA Chamber's annual dinner this week. Love or hate what he did in office, his transition from Commander in Chief to former president has been very graceful.
.
.
Tom Smith. Being able to set up eight events across the state in two days is one of the advantages of hiring an experienced campaign team and chartering a plane. Each of those things, in turn, is an advantage of having sufficient personal finances to kick-start a U.S. Senate campaign. The coal industry veteran and former Tea Party leader made his bid official this week.
.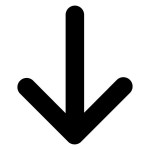 Electoral College Plan. Most Pennsylvanians oppose the proposal to end the winner-take-all system for PA's electoral votes, according to Quinnipiac. An even stronger majority see the plan as motivated by partisanship.