At PoliticsPA, we love staffers as much as elected officials. That's why we're bringing you the latest installment in our ongoing feature, Chief of Staff Spotlight. Each week, we'll introduce you to one of the people who make the PA delegation possible.
We've chosen at random, and this week we present David Lucas, Chief of Staff for Rep. Mike Doyle (D-Allegheny).
Background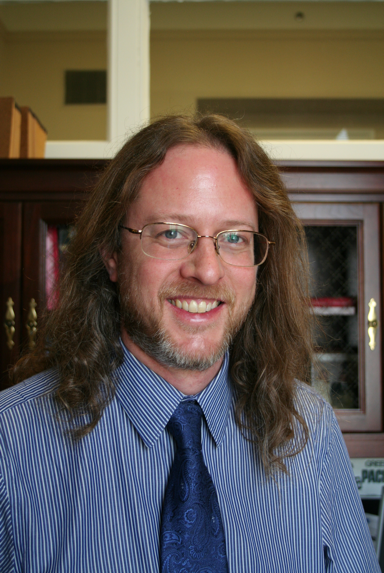 What's your name?
David Lucas
Who is your boss?
Rep. Mike Doyle
What is your birthday?
Sep. 10
Where did you grow up?
Chicagoland
Where did you go to college and what was your major?
St. John's College in Annapolis, MD. It's a no-electives, all required classes Great Books program that does not allow for pursuing "majors."
Are you married? Dating? Single?
Just celebrated my 3 year wedding anniversary in early May.
Do you have any kids? If so, how old and what are their names?
Funny you would ask!   My wife and I are in the middle of learning how to be parents as we just had our first child on March 21st of this year.   As I write, he has just passed the 8-week mark and his name is Tamerlane.
Professional
What was your first political job?
That I was paid for?  – Field staff for Citizens for Wofford  running all the phone banks, etc, etc.  out of the Pittsburgh office during the race against Dick Thornburgh in 1991.   And I wasn't paid much.  As a volunteer? – distributing literature door to door for a state Senate candidate named Lee Trunkey in suburban Chicago in 1978.
What was your biggest break in politics?
Meeting Mike Doyle in the late Spring of 1992 and being hired by him to run Frank Pecora's general election campaign for Congress against Rick Santorum that year.
How long have you worked with your boss?
Since 1992 when we both worked for state Sen. Frank Pecora
What was your position when you first started in the office?
Campaign Manager for Mike's first race in 1994, and then Chief of Staff once he took office.
What's the worst job outside of politics you have ever had?
Door to door fundraising for an environmental action group.  I lasted the better part of a week and hated every minute.
Personal
What has been your proudest single accomplishment/achievement since working on Capitol Hill?
Been too long to pick one.   I am most proud of the exceptional staff we have created and their long record of excellent service to western PA.
What is your favorite PA sports team?
Don't have one.   I was born and raised a Green Bay Packers fan.
Where and what do you eat lunch on most days?
Most days I eat at my desk.  As far as food, there is no typical lunch as it varies wildly.  Breakfast almost always includes a banana and a container of yogurt though.
Favorite "political" movie?
Bob Roberts
Blackberry or I-Phone?
Blackberry.  BB Pearl to be exact.
What political figure do you most admire (excluding your boss), and a sentence or two why?
Former Senator Gary Hart for his genius as a campaign manager when he managed George McGovern's presidential run in 1972 and completely remade how the Democratic primary system is played; and for his own Presidential run in 1984 which inspired and empowered myself and many other current political professionals.  Not to mention for his healthy belief in personal privacy in the face of an increasingly intrusive press.
What makes a Chief of Staff "good" and why? advice would you give to the aspiring Chiefs of Staff out there?
Intelligence, loyalty, discretion, and a knack for making good hiring decisions.  There is no substitute for hiring great staff and letting them do their jobs.  Also never be afraid to insist to your boss that not taking an action can be far more prudent many times then taking one, and only call your boss "Congressman" when you are mad at them.