After hundreds of your suggestions and nominations, here they are: PoliticsPA's Harrisburg superlatives of 2011.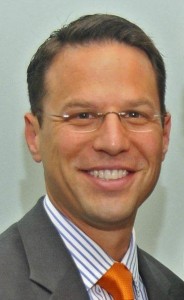 Most likely to be Governor (GOP): Dave Reed (R-Indiana, PA House)
He's a prominent young House member who led the HRCC to a historic victory in 2010. He always had the hard work, but now he has the statewide political contacts and a powerful fundraising network.
Most likely to be Governor (Dem): Josh Shapiro (D-Montgomery, PA House)
Shapiro has a higher profile than most State Reps, and his resume is going to get longer when he's elected Montco Commissioner this year. He's got the fundraising prowess and the political base to be a serious contender in 2014 or 2018.
Most likely to be Lt. Governor (GOP): Lisa Baker (R-Luzerne, PA Sen)
Smart, savvy, and well connected, Baker would be a dream choice for any Gov candidate – if she isn't at the top of the ticket herself.
Most likely to be Lt. Governor (Dem): Eugene DePasquale (D-York, PA House)
He's well-liked among Dems and Marcellus activist groups. In the state House, he patrons an impressive range of issues. All that said, he's from York, a very tough base for a statewide Dem candidate to make it to the top of the ticket.
Best Orator: Bill Deweese (D-Greene, PA House)
The man uses words like mellifluous in conversation.  Following his speeches from the floor requires both the Oxford English Dictionary and the Oxford Latin Dictionary.
Best Number Cruncher: Jake Corman (R-Centre, PA Sen)
Corman is very comfortable talking numbers and brass tacks. The chairman of the Senate Appropriations Committee, the GOP's budget efforts this year will rise and fall with him.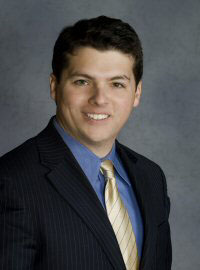 Most likely to serve in Congress: Brendan Boyle (D-Phila, PA House)
No matter what, it looks like at least some of Boyle's northeast Philly district will overlap with PA's 8th congressional district. DCCC recruiters don't have far to look for a candidate. Boyle is smart, accomplished, and he knows how to win.
Party Warrior (Dem): Bud George (D-Clearfield, PA House)
From the pith and vinegar department. George has served under six governors, and he knows the score. He's a strong Democrat in a district that isn't, and he's never been shy about saying so.
Party Warrior (GOP): Joe Scarnati (R-Jefferson, PA Sen)
Scarnati parlayed his strong ties with the natural gas industry into a big campaign finance engine for Republican candidates statewide, contributing to the party's 2010 success. He's a good friend to have, and doesn't back down from the GOP line.
Party Warrior (Tea Party): Daryl Metcalfe (R-Butler, PA House)
Metcalfe talks the talk and walks the walk for Tea Party voters. Illegal immigrant invaders, voter fraud, or the insidious homosexual agenda, you name it: if conservatives are worried about it, Metcalfe is taking it head on. In true Tea Party form, he draws the ire of the GOP about as often as Dems.
One you don't pick a fight with: Mike Turzai (R-Allegheny, PA House)
How do you like being able to file amendments? That's what we thought. The GOP is in the driver's seat in the State House, and Turzai knows it. Tim Solobay is a close second for obvious reasons.
.
Best dressed: Cherelle Parker (D-Phila, PA House)
Her style is beyond reproach. Classy and elegant, Parker always stands out on the floor.
District Pride: Nick Miccarelli (R-Delaware, PA House)
Every State Rep. loves his or her district, but Miccarelli's intense fondness for Ridley takes the cake. When asks Miccarelli if Delaware County is near Philly, he tells them, "No, Philly is near Delco."
Most likely to be on camera: Anthony Williams (D-Phila, PA Sen)
There's a great deal of competition in this category, but the bombastic Philly lawmaker takes the cake. Between his school choice bill, a run for governor and Philly mayor rumors, Williams knows how to stay in the news.
Most popular: Gene DiGirolamo (R-Bucks, PA House)
Genuinely affable, DiGiralamo has strong friendships and working relationships in both parties.
Most athletic: Tony Payton (D-Phila, PA House)
He was the unanimous pick for this title. Secondary honors go to Chelsa Wagner.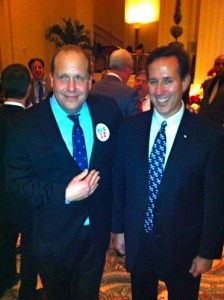 Class clown: Daylin Leach (D-Montco/Delco, PA Sen)
Leach could have been a number of places on this list, but he's far and away the funniest legislator. He brings a healthy self-effacing attitude to the Capitol.
Most Promising Rookie: Tarah Toohil (R-Luzerne, PA House)
Her defeat of Majority Leader Todd Eachus would be enough to earn her this spot, but her work so far this session has been equally impressive. If she can win re-election in 2012, she'll be on the fast-track for higher office.
The Peacemaker: Denny O'Brien (R-Phila, PA House)
O'Brien earned a spot in PA history as the consensus pick for Speaker of the House in 2007. He's able to bridge the gap between moderates on both sides of a number of issues.
The Godfather: Dominic Pileggi (R-Delaware, PA Sen)
Ultimately every bill that passes in Harrisburg has to pass his desk first. When he makes an offer, no one refuses.
Most attractive: Tarah Toohil (R-Luzerne, PA House)
Toohil is a worst nightmare for direct mail firms. God help the poor staffer who has to try and make her look bad.
Most attractive: Mike Gerber (D-Montgomery, PA House)
We're secure enough in our masculinity here at PoliticsPA to admit that Mike Gerber is a beautiful man.
.
.
Friendliest: Tim Mahoney (D-Fayette, PA House)
The owner of Mahoney's, a popular Uniontown bar, he knows how to get along with his colleagues. Mahoney routinely sponsors charity dinners and scholarships back home.
Biggest bookworm: Mark Cohen (D-Phila, PA House)
Smart and knowledgeable with a law degree and an MBA, Cohen was the unanimous pick for this honor.
Most intelligent: John Maher (R-Allegheny, PA House)
He rarely has any notes, but when you listen to him during floor debate, it's clear he can speak on any issue. Even when you don't agree with him, his logic is usually air tight.
Best Facial Hair: Mike Sturla (D-Lanc, PA House)
The Civil War called, it wants its beard back. Heyo!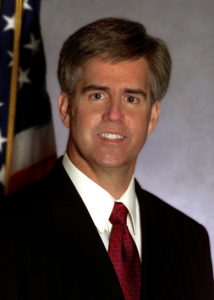 Best hair: Jane Orie (R-Allegheny, PA Sen)
This picture is worth 1,000 words.
Best hair: Scott Conklin (D-Centre, PA House)
Most political analysts credit Conklin's coif with his miracle LG primary win in 2010.