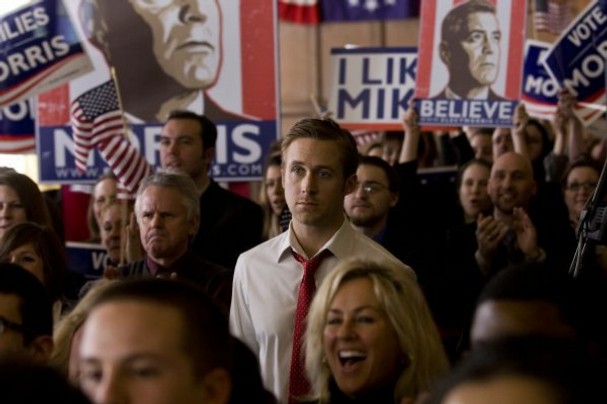 Pa. has a lot of political talent – some of the best in the country. These are the 20 men and women who stand out.
This list is based on conversations with dozens of politicos from across Pa. and Washington D.C., as well as PoliticsPA's experience this cycle.
Also, don't miss our list of Pennsylvania's Rising Stars: Top 30 Politicos Under 30. And here is our 2010 Top Operatives list.
Top Democratic Operatives
J.J. Balaban, Media Consultant, Kane for Attorney General
Kathleen Kane's strong win is due in large part to her mastery of media narrative, itself due in large part to her superior television commercials. Balaban was the man behind the ads, and helped set the tone of the campaign. A principal at the Campaign Group, last cycle he cut ads for Joe Sestak for Senate.
Mike Butler, Finance Director, Casey for Senate
Butler's got a strong resume in Pa. Democratic fundraising. Sen. Bob Casey's campaign took its fair share of lumps for seeming inaction this cycle, but they raised enough to be on TV enough to beat back a well-funded challenger. Butler came to Casey by way of Onorato's 2010 gov race (where he was also FD). He previously worked for Altmire. Keep an eye out for which gov hopeful he decides to raise money for in 2014.
Dan Fee, President, Echo Group
Fee is a veteran Democratic operative with experience in campaigns from Philly to Pittsburgh and everywhere in between. Now, he consults for the Philadelphia Trial Lawyers among a dozen other movers and shakers. He's got his finger on the pulse of political goings-on in the city and across Pa.
Mary Isenhour, Principal, Isenhour Rooney and Carey
The longtime ED of the Pa. Democratic Party, Isenhour is now one of the top consultants in the state. Few can move between the strategy of campaigning and its mechanics with the ease that she does. She advised Rob Teplitz among others this cycle.
Kevin Kinross, Campaign Manager, Nutter for Mayor
This western Pa. native bridged Pa.'s wide culture gap this election cycle, successfully guiding Philadelphia Mayor Michael Nutter to re-election. Kinross worked as Onorato's CM in 2010 and covered western Pa. for both Clinton and Obama campaigns in 2008 and Rendell in 2006.
Mike Mikus, Strategic Consultant, Critz for Congress
He's a smart big picture thinker and one of the most effective spokespeople in the business. Mikus scored the upset of the year in the spring when Rep. Mark Critz (D-Cambria) beat Jason Altmire in the Democratic primary and despite Critz's loss in the general, he managed to outperform even Bob Casey in the 12th. Mikus also does consulting on energy issues.
Mark Nevins, General Consultant, Rob McCord for Treasurer
As politicos watch for McCord's 2014 gubernatorial campaign to kick off, they should note that the Treasurer retains Nevins at the helm (he also helped the incumbent secure re-election by 8 points). Nevins got his start in Pa. as coms director for John Street's Philly mayoral in 2003. He moved on to coms for Kerry/Edwards in 2004 and Clinton in 2008. He's a partner at Dover Strategy Group.
Aren Platt, Executive Director, Senate Democratic Campaign Committee
No Democratic operation had as good a night as the Pa. Senate Dems, and Platt played a key role in their historic success. The committee made a smart gamble and picked up three open seats – the caucus's best performance since 1970. Platt ran the show, soup to nuts, and will stay on to try to expand on his success in 2014.
Sari Stevens, Executive Director, Planned Parenthood PA PAC
Stevens runs a tight ship and helped PP be a player in numerous Pa. races from the top of the ballot to the bottom. 2012 was a good year for pro-choicers on the ballot and their direct mail was among the best of the cycle. Going forward, expect Republicans in swing districts to tread much more carefully on women's issues.
Kevin Washo, Executive Director, Pa. Democratic Party
Democrats' sweep of Pa. statewide offices on election day was the culmination of two years of hard work by Washo. Coming off a rough cycle in 2010, he helped to build and direct a strong, professional team that delivered. He's also a close adviser to Sen. Casey.
Top Republican Operatives:
John Brabender, Media Consultant, Santorum for President
Santorum's plucky TV presence helped him outlast all other Romney rivals during the presidential primary. But Brabender's work on that campaign is just part of a national repertoire. He does TV ads for Republican Governors from coast to coast including Tom Corbett. He's one of the biggest names in the business, nationally.
Christine Thomas Costello, Finance Director, Pileggi for Senate
As the Majority Leader's influence grows, so does Christine's role.  She helped him raise over $1.5 million this year and they easily faced down pesky challengers in the primary and general. 2014 will be a big year for the Majority Leader and his southeast Pa. allies in the state Senate; her experience will be in high demand next cycle.
Joe DeFelice, Philadelphia Director, Pa. Republican Party
He's got his ear to the ground and knows what's going on across the city at any time. All of Pa.'s statewide Republican leadership – Gov. Corbett, Sen. Toomey, Chairman Gleason – are pushing the long-complacent Philly GOP to be more formidable; DeFelice is their man working to make it happen. He's also helping the party message statewide: he unearthed "Joe Cheeseborough," one of the GOP's biggest arguments for Voter ID, and is also the originator of this classic New Black Panther video from 2008.
Jason Ercole, President, Pathfinder Communications
Direct mail plays an outsized in state House races, so a good consultant is key. Ercole's company Pathfinder helped the HRCC hold the line in an otherwise strongly pro-Dem cycle. The crown jewel: Warren Kampf, who was re-elected despite a concerted effort by a top tier challenger. He's been in and around GOP campaigns for over two decades.
Vince Galko, General Consultant, Gerlach for Congress
Galko is one of the most plugged in GOP consultants in Pa. and a longtime adviser to Rep. Jim Gerlach – who had such a big win this year that he's unlikely to be a top Dem target in the future. Galko also worked on successful congressionals in New Jersey and New York this cycle. He's the VP of Mercury Public Affairs.
Caitlin Ganley, Campaign Manager, Meehan for Congress
Congressman Meehan is a rising star in Pa. politics and has a strong campaign team. It's lead by Ganley, an alum of numerous southeast Pa. races including Dominic Pileggi's. She was Meehan's Political Director in 2010 and transition to district director in between cycles.
Mark Harris and Mike DeVanney, General Consultants, Cold Spark Media
If you want to win a Republican primary in Pa., Harris and Devanney are your guys. Despite a tough general election, they remain among the best in Pa. Their client Mike Turzai and the House Rs had a strong cycle, and Rep. Tim Murphy is permanently off of target lists for Dems and the Tea Party.
Mike Long and Todd Nyquist, General Consultants, Long, Nyquist & Associates
The GOP had a few bright spots in Pa. this year and the biggest was Keith Rothfus's win over Critz. His strong yet humanizing TV ads – courtesy of Long/Nyquist – were a big reason for the win. These guys are veterans at the top of their game. They went 13-0 in Pa. races in November, including 5 in the Pa. Senate. Of the 4 Republicans who lost contested Pa. Senate races, 0 were LN clients.
Chris Nicholas, Political Director, Pa. Business Council
He oversaw PEGPAC and the business lobby's independent expenditure efforts this cycle. The former Specter campaign manager is a direct mail and media veteran. Nicholas is one of the smartest guys in any room.
Chad Weaver, Executive Director, House Republican Campaign Committee
When the Pa. House begins its new session in January, Republicans will maintain an identical 111 to 92 majority – despite a strong year for Democrats in the Keystone State. That's due in large part to Weaver's leadership. He's well-liked, well-respected, and leads a strong team at HRCC.
Editor's Note: some of the people on the list work for groups that characterize themselves as non-partisan; we assigned them categories based on which party benefits from the bulk of their work.