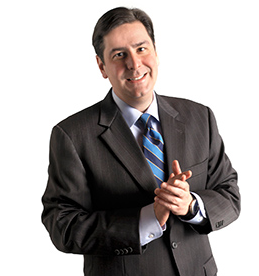 A race between incumbent Mayor Luke Ravenstahl and City Councilman Bill Peduto would come down to single digits in a Pittsburgh mayoral primary, according to research by the organization Civic Science.
But the group emphasized that it was not releasing head-to-head numbers for the two candidates, and acknowledged that their data is out of date; a third candidate, City Controller Michael Lamb, entered the race last week.
"The purpose of this analysis was NOT to forecast the election outcome. It's too early, given that new people are still entering the race," the group wrote. "All we will say right now is that a hypothetical two-way race between Ravenstahl and Peduto would be close, within single-digit percentage points if the election was held today. There's also still a large Undecided group, about 19% of voters."
Civic Science's methodology is new. They build profiles of individual voters by aggregating online survey responses that they direct. with existing data (voter registration meets internet history).
The data set for this poll includes 1,651 registered Democrats and was collected from Dec. 30 to Jan. 16 (the day before Lamb officially entered the race). Former Pa. Auditor General Jack Wagner is also rumored to be considering a bid.
The organization broke down the Ravenstahl v. Peduto race among a variety of demographic categories, and a few tidbits stand out:
Ravenstahl has a clear advantage among voters over age 65 and, oddly, sees strong support among those aged 30 to 34. Peduto, meanwhile, leads handily among respondents under age 30 and has a slight advantage among those aged 35 to 44.
Black voters are 20% more likely to vote for Ravenstahl but are also significantly more likely than non-Blacks to be undecided.
Education-level is a big dividing point in the race. People with college degrees are almost twice as likely to vote for Peduto. Those with advanced degrees are 71% more likely to vote for Peduto. Conversely, people with a High School or GED-level education are 2.3X more likely to support Ravenstahl. Those with some college but no degree are 72% more likely to support the current Mayor.
From an occupational standpoint, Peduto leads by 40% among people in Professional/Managerial jobs and by 4.5X among people in Operations and Sales. People in the service industry are 2 1/2 times more likely to support Ravenstahl. Also, Retirees are 20% more likely and Home Makers a whopping 4X more likely to support Ravenstahl. The ever-important group of "Craftsmen and Laborers" is split dead even, as are people in computer or technical fields.
Peduto has 15% greater support among people who expect a worsening job market in the next 6 months and 2X higher support among people who view the current local economy as "Poor." Those who view the economy as strong support Ravenstahl by more then 2 to 1, while those view it as average are 20% more likely to support the current Mayor.
When asked about their favorite pets, the contrast was striking. Cat people are 20% more likely to support Ravenstahl. Dog people are 20% more likely to support Peduto.
See even more analysis here.
Civic Science polled the 2011 Allegheny County Executive race and found Democrat Rich Fitzgerald leading Republican Raja 48 percent to 30 percent (or 62 percent to 38 percent of decided voters). Voters went for Fitzgerald 62 percent to 38 percent on election day four days later.
Hat tip to 2 Political Junkies and Keystone Politics, each of which reported on the survey.