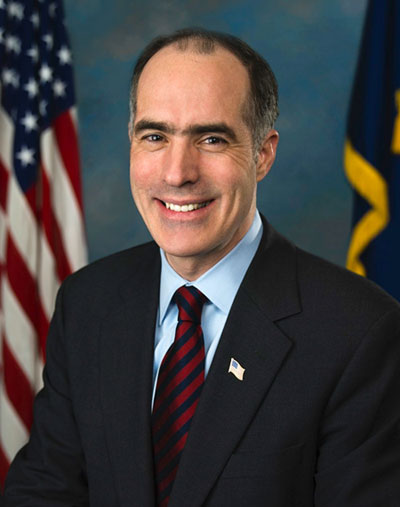 By 19 points, Bob Casey gets positive marks for his work as a Senator. But according to the latest Quinnipiac poll, he still hasn't cracked the magic 50 percent threshold.
Voters approve of the job Casey is doing by a 46 to 27 percent margin. They say he deserves re-election by a 48 to 30 margin. He leads a generic Republican challenger 46 to 34 percent, including by 44 to 29 percent among independents.
"Senator Robert Casey, who is up for reelection, has a 12-point margin over an unnamed Republican challenger. But he probably would sleep better if he could break 50 percent on his job approval and reelection numbers," said Tim Malloy, assistant director of the Quinnipiac University Polling Institute.
Casey's approval has stayed relatively constant over the past year, getting as high as 48 percent, and as low as 44 percent – no small feat in an environment that despises Washington.
However, he's remained below the magic 50 percent mark that indicates an incumbent is safe. The takeaway is that we'll have to see how the general election campaign shapes up before we know whether those numbers are solid, or simply buoyed by the absence of criticism.
Indeed, while Casey has the approval of a surprisingly strong 31 percent of Republicans (38 percent disapprove, 31 percent don't know), only 8 percent of Republicans say they would vote for him. How many of those GOP approvers will he be able to win over on election day?
Senator Pat Toomey has similar marks; voters approve of his job performance 42 to 28 percent.
From March 7 – 12, Quinnipiac University surveyed 1,256 registered voters with a margin of error of +/- 2.8 percentage points. Live interviewers call land lines and cell phones.