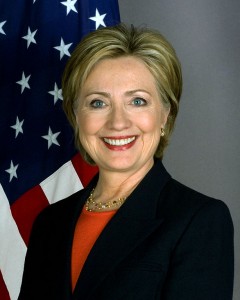 Hillary Clinton has opened up a double-digit lead over Donald Trump in the Keystone State.
That's according to a series of battleground state polls from Ballotpedia.
Ballotpedia found Clinton leading Trump 49% to 35% in Pennsylvania.
This was part of a survey of seven battleground states, all of which Clinton lead, most of which saw her significantly ahead. Besides PA those states include: Florida, Iowa, Michigan, North Carolina, Ohio and Virginia.
When Libertarian Party nominee Gary Johnson is included, he gets 13%. Clinton still leads in that scenario, 46% to 32%.
Ballotpedia conducted live interviews via land lines and cell phones by Opinion Access Corporation. They took place from June 10th to June 22nd, and involved 601 Pennsylvania voters. The margin of error is +/- 4.0%.