By Keegan Gibson, Managing Editor
Obama is starting to slip in Pennsylvania, according to a Quinnipiac poll released this morning.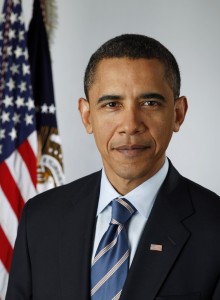 The President's approval in PA is negative by 42 – 53 percent, the lowest rating ever for President Obama and a nine point drop from his February numbers.
Also at an all time low: Pennsylvanians say 52 – 42 percent that the President does not deserve a second term.
"President Barack Obama's re-election team has work to do in the Keystone State," said Peter A. Brown, assistant director of the Quinnipiac University Polling Institute. "Although Pennsylvania has traditionally been a swing state, the size of his 2008 margin gave many observers the idea that it would not be a heavily contested state."
"It's still 18 months until Election Day 2012, but these numbers are not going to make the White House happy," Brown said.
The pollster blames a steep drop in approval among independent voters for the sudden shift. Independents disapprove of Obama's performance 57 – 37 percent, compared to 50 – 46 percent approval in February.
The poll has slightly better news for Senator Bob Casey. Voters approve of his performance by a 44 – 26 percent margin. (Similar to the 43 – 25 percent approval for Sen. Pat Toomey).
Against a generic Republican opponent, Casey has his best showing yet according to Quinnipiac. The Senator would win re-election with 46 percent versus only 34 percent for a GOP challenger, a 2 point net gain from the February poll. 9 percent say it depends on the candidate, and 11 percent say they don't know.
According to the poll, Republicans will have their work cut out for them in the 2012 Senate race. Casey's reputation as a pro-life moderate, coupled with his low profile on controversial issues, seems to be paying off.
A surprising 33 percent of Republicans surveyed approve of the Senator's performance, and 27 of GOPers said Casey deserved re-election.