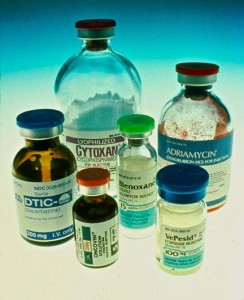 A new survey from Public Policy Polling and commissioned by progressive organization MoveOn.Org shows wide support for a Medicaid expansion in the state.
A majority, 59%, say that Governor Corbett should accept the Medicaid expansion as designed in the Affordable Care Act, compared to 30% who say he should not and 11% who were undecided.
The expansion is also likely to effect the decision of 63% of voters. 41% said they would be more likely to vote for a gubernatorial candidate if he or she supported the expansion and 22% said it would make them less likely to support a candidate. 37% weren't sure or said it wouldn't make a difference.
When directed at Governor Corbett, 46% say they are less likely to support him based on his decision to reject the Medicaid expansion compared to 23% who said they were more likely.
Corbett proposed a different plan for the federal dollars that would have been used for the Medicaid expansion – private vouchers that allow those eligible to shop on the private market for their health insurance. Similar plans have been proposed in other states but his has yet to be approved by the federal administration.
Every Pennsylvania voter polled said they are likely to vote in the November general election, but they aren't coming to support the incumbent. A majority, 56% said they would support an unnamed Democratic opponent over Governor Corbett. 30% said they would vote for Corbett and 11% remain undecided.
Corbett did pick up decent support among Independents, 35% of whom said they would support him; 45% said they would vote for the unnamed Democrat. Republicans also support him 64% to 9%.
PPP surveyed 750 Pennsylvania voters from 4/1 to 4/2. Demographically, the poll broke down to 53% female and 47% male. 49% were Democrats, 40% Republicans and 11% Independent or other.
As always, take the results of polls commissioned by interest groups with the proverbial grain of salt.