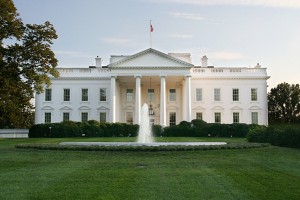 Hillary Clinton is continuing her march as the Democratic front-runner while she persists to post strong numbers in Pennsylvania.
Clinton, the former Secretary of State and New York Senator, holds a double-digit lead over all Republican candidates in each hypothetical matchup, according to a Public Policy Poll released today.
Clinton's lead is relatively similar to the numbers she experienced from PPP's last statewide poll in June. Former Massachusetts governor and two-time presidential nominee Mitt Romney and New Jersey Governor Chris Christie pose the biggest threat to Clinton in Pennsylvania. Clinton leads both by ten points.
Clinton leads Kentucky Senator Rand Paul and former Florida Governor Jeb Bush by 11% each, and has a 12% advantage over former Arkansas Governor Mike Huckabee.
While Clinton still appears strong against Republican challengers, her numbers against potential Democratic opponents have slipped a bit. Clinton's lead has dropped from a 56 point margin in June to 45 points among Pennsylvania Democratic primary voters today.
Vice President Joe Biden and Massachusetts Senator Elizabeth Warren, two potential Democratic candidates, trail Romney 41/43 and 36/44, respectively.
Governor Christie, despite his strong numbers in June, trails Clinton by ten points after leading the former Secretary of State 48/44 in the last statewide poll. Christie's unfavorable rating in Pennsylvania now reaches 48%.
On the GOP side of the primary, Dr. Ben Carson leads the field with 18% of the vote. Carson, an accomplished surgeon, is a favorite among conservatives and his lead over more well-known names like Romney, Christie and Bush is quite note-worthy.
Former Pennsylvania Senator Rick Santorum, who briefly presented a tough challenge to Romney in 2012, finished dead last with 6%.
"It's not surprising that Hillary Clinton has solid leads over the Republican field in Pennsylvania given her advantage in national polls," Dean Debnam, President of Public Policy Polling, said. "But Rick Santorum polling last in his home state does raise serious questions about his viability for the Republican nomination next year."
PPP surveyed 1,042 Pennsylvania voters from January 15th to 18th. The voters included 592 Republican primary voters along with 494 Democratic primary voters from January 15-18. The margin of error for the survey is +/- 3%, +/- 4% for the GOP sample and +/- 4.4% for the Democratic sample.