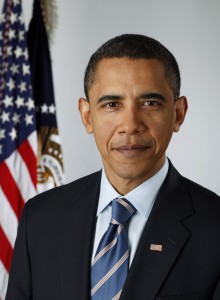 President Obama is above 50 percent and leads Mitt Romney by 7 points, according to the latest poll from Public Policy Polling.
The survey of 500 likely Pa. voters showed the President at 51 percent to Romney's 44 percent, 5 points narrower than his 52 percent to 40 lead in September.
The poll was conducted Oct. 12-14 via automated telephone interviews; the margin of error is plus or minus 4.4 percent.
Obama has slightly favorable job approval, 49 percent to 47 percent, and leads among some significant demographic groups: women (53 percent to 42), men (48 percent to 46), and independents (51 percent to 41).
Romney is viewed unfavorably 49 percent to 44, but leads among white voters (49 percent to 46)
PPP's are the second in a week with at least 3 polling releases (Morning Call on Monday, Quinnipiac on Tuesday).