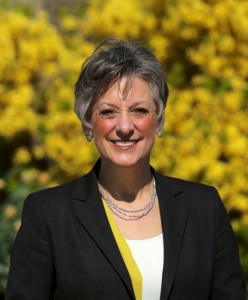 Allyson Schwartz is the frontrunner in polling for the Democratic nomination to face Governor Tom Corbett next fall, but it's still a wide open race.
Public Policy Polling released a new survey Tuesday showing that 27% of Democratic voters remain undecided on who they want their nominee to be. Schwartz comes in first of the declared candidates with 21% of the vote, Jack Wagner comes in second with 17%.
As of now, Wagner is undeclared but has indicated that he will make a decision about the race in December.
The rest of the competitors for the nomination are neck and neck. Of registered Democrats, 10% are for State Treasurer Rob McCord, 9% are for Former DEP Secretary Katie McGinty, 8% are for fellow Former DEP Secretary John Hanger, 4% are for Allentown Mayor Ed Pawlowski, and 2% each are for former Revenue Secretary Tom Wolf, Lebanon County Commissioner Jo Ellen Litz, and Cumberland County Pastor Max Myers.
With 27% undecided and such a wide field that may even become wider, this race is still competitive for almost all of the candidates.
This poll also examined favorability of each candidate, but still showed a great deal of indecisiveness on the part of voters.
Former Auditor General Jack Wagner is the best known among Democrats. He has a positive favorability rating, 30% to 22%.
Schwartz wins the favorability contest with 31% favorable, 19% unfavorable and 50% undecided.
McCord has 19% favorable, 17% unfavorable and 64% not sure.
McGinty has 20% favorable, 14% unfavorable and 66% not sure.
Hanger has 12% favorable, 20% unfavorable and 68% not sure.
Pawlowski has 13% favorable, 18% unfavorable and 69% not sure.
Favorability is strongly correlated to name recognition, and with undecided percentages around 60% there is a lot of room for each of the candidates to grow.
The pollster did not test Litz or Myers.
Women were more than twice as likely as men to be undecided about their Democratic primary preference. 35% of Democratic women are undecided versus just 17% of men.
Sex doesn't play a large role in the preference percentages for most candidates, except McCord. Just 6% of women chose McCord as their preference, compared to 14% of men.
Broken down ideologically, the self-declared "Very liberal" respondents overwhelming chose Schwartz with 38% listing her as their preference. Hanger and "Not Sure" tied for second place among very liberals, with 14% each. Among moderates, Wagner was the clear winner with 20%, followed by Schwartz at 16%.The self-described "Very conservative" respondents favored McGinty, with 19% preferring her as the nominee.
PPP surveyed 436 Pa. Democrats from Nov. 22 to 25 via IVR. The margin of error is plus or minus 4.7%.
Note: Tuesday's PPP survey announcement includes 3 polls: 1 of registered voters, one of Democrats, and one of Republicans. This article cites figures from the survey of Democrats.