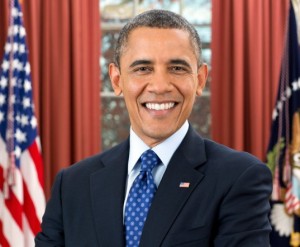 The President of the United States is coming back to Philly.
Barack Obama will give a speech to the annual NAACP Convention on July 14th.
The organization will be holding their 106th national meeting from July 11th to 15th.
"We are honored to welcome President Obama back to our NAACP national convention," NAACP Chairman Roslyn M. Brock stated. "Our members are looking forward to President Obama delivering a powerful message that reinforces our commitment to being champions for civil and human rights in the 21st century."
This is the Pres. Obama's second time addressing the NAACP. He first spoke back in 2009, shortly after becoming the nation's first black President.
Other guests that will speak at the convention include Philadelphia Mayor Michael Nutter, Senator Bob Casey and Congressman Chaka Fattah.