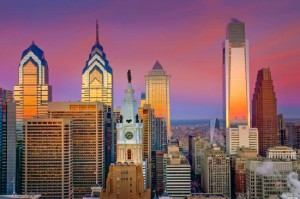 The tragic events involving the derailment of Amtrak Train #188 have captured the attention of the entire nation.
The President of the United States issued the following statement:
"Along with Americans across our country, Michelle and I were shocked and deeply saddened to hear of the derailment aboard Amtrak Train 188. Our thoughts and prayers go out to the families and friends of those we lost last night, and to the many passengers who today begin their long road to recovery. Along the Northeast Corridor, Amtrak is a way of life for many. From Washington, DC and Philadelphia to New York City and Boston, this is a tragedy that touches us all. As we work to determine exactly what happened, I commend the fire, police and medical personnel working tirelessly and professionally to save lives. Philadelphia is known as the city of brotherly love – a city of neighborhoods and neighbors – and that spirit of loving-kindness was reaffirmed last night, as hundreds of first responders and passengers lent a hand to their fellow human beings in need."
Vice President Joe Biden has famously been the strongest champion of Amtrak in its history.
Last year, he spoke about this passion at 30th Street Station during the launch of the ACS-64 locomotives.
"Philly is my second home city," he said at that time. "And I married a Philly girl."
The Vice President is a frequent Amtrak traveler. The tradition started after his first wife and daughter were killed in a tragic car accident just before he became a Senator. Biden's two sons survived and he traveled back to Delaware every night to be with them.
The following is Vice President Biden's complete statement:
"Jill and I were deeply saddened to learn of the Amtrak tragedy in Philadelphia last night. We are profoundly grateful for the efforts of the first responders and others who continue to assist those in need.
The victims could have been any one of our parents, children, or someone from one of our communities. Amtrak is like a second family to me, as it is for so many other passengers. For my entire career, I've made the trip from Wilmington to Washington and back. I've come to know the conductors, engineers, and other regulars—men and women riding home to kiss their kids goodnight—as we passed the flickering lights of each neighborhood along the way.
Our thoughts are with every person who is grieving right now from this terrible tragedy. As a nation, we pray for the victims and their families."