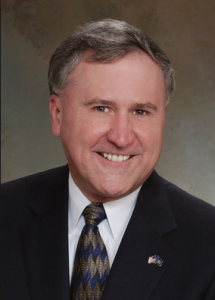 John Rafferty won the endorsement of the Board President of the Pennsylvania Pro-Life Federation today.
"I am writing today as President of the Board of the Pennsylvania Pro-Life Federation to announce my support for John Rafferty for Attorney General," Board President Susan Rogacs wrote in an open letter. "I have met John Rafferty and know him to be a man of integrity and someone who we can trust to serve our Commonwealth as the top law enforcement agent."
Rogacs was persuaded to support State Sen. John Rafferty over his primary opponent State Rep. Todd Stephens because of their respective records on Planned Parenthood. She noted that Stephens received a 100% score from the group last year while Rafferty got a 0% score.
"The next Attorney General may well have to make important decisions to protect all life, including the life of the unborn," Rogacs concluded. "I can only support a candidate who is pro-life and so I would urge you to join me in supporting Senator John Rafferty for Attorney General."
Rafferty and Stephens are the only competitors in the GOP primary in next year's race for Attorney General. On the Democratic side, prosecutor Jack Stollsteimer and Northampton County DA John Morganelli are running while Montgomery County Commissioner Josh Shapiro is also expected to enter the race.