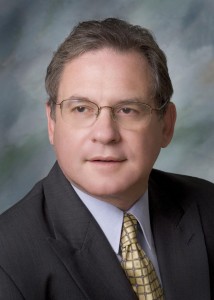 2013 isn't a blockbuster year for Philadelphia politics. The mayor's office and city council seats go up in 2015, and District Attorney Seth Williams looks to cruise to a second term. But one race in particular is worth watching this year: the city Controller.
Alan Butkovitz faces some opposition and difficult demographic realities as at least two challengers prepare to face off with the 7-year incumbent.
Butkovitz is a former state Representative and current leader of the 54th Ward. While even his strongest allies might concede Butkovitz is charismatically challenged, he is also known for being bright and hard working. And he's eying a run for the mayor's office in 2 years.
Most of the time in politics, an incumbent would rather face two or three challengers than just one. More names on the ballot means no one candidate gets the benefit of any anti-incumbent ire.
In some ways Butkovitz was the accidental Controller. Butkovitz was unexpectedly elected in 2005 when Judge John Braxton, the leading contender and only African American in the race, bungled his financial disclosure form and was bounced from the ballot. This left Butkovitz as the only candidate in the race and a sure winner. But in 2013 Butkovitz is not likely to have the same good luck.
In 2009, he defeated Braxton and Brett Mandel – taking 42 percent of their 3-way primary including 37 percent of the African American community Braxton took 46 percent).
Butkovitz faces a re-election battle next year against a growing field of Democrats. Brett Mandel is a resident of the Fitler Square neighborhood in Southwest Center City. The former director of the Financial and Policy Analysis Unit in the City Controller's Office , Mandel ran unsuccessfully for the city controller post against incumbent Controller Butkovitz in the 2009 primary. In that race he failed to gain traction against the incumbent and finished third.
Despite his 2009 showing Mandel is back for round two and is already holding fundraisers to bring in the considerable funds necessary for a credible citywide campaign. Butkovitz's strength comes from the predominantly white areas of Philadelphia including the northeast and Center City. Mandel could cut into that base.
That becomes more relevant in the case of a crowded primary.
Joining the familiar faces in the running for the office is relative newcomer Michael Williams. Williams, a gay African-American Catholic man, has a law degree from the University of Pennsylvania and some impressive background experience, including being the Chairman of the Forensic Audit group at Picciotti & Schoenberg and a former Senior attorney for the Child Welfare unit of Philadelphia. If elected he would be only the second openly-gay elected official in Philadelphia. It remains to be seen whether Williams will raise the money or the support to pose a credible threat to incumbent Butkovitz. The gay community and especially the African American community wield considerable influence in city politics.
The final likely democratic candidate is Mark Zecca, a senior attorney with the City's Law Department, who recently stepped down from his position prompting speculation that he was intending to make a run for the seat. Along with his reputation for honesty and sincerity, he also benefits greatly from the fact that his father served as a deputy mayor under former mayor Frank Rizzo as well as worked for two other former Philadelphia mayors.
Butkovitz hasn't been sitting around.
He has long been an outspoken critic of Mayor Nutter and City Council. In recent speeches before Northeast civic associations, Butkovitz has heavily criticized them, and opponent Brett Mandel, for their support and role in developing the Actual Value Initiative. The AVI is Philadelphia's overhaul of its property tax laws and methodology, which has resulted in citywide property reassessments and widespread changes in the cities property tax code this year.
Nobody likes to pay more property taxes.
In a large field of Democratic candidates, the GOP in Philly also has candidates ready to run for the Controllers seat. Melvin Johnakin Jr. is a local entrepreneur who dabbles in public affairs. He was also the Republican candidate that lost to Councilman Jones for the City Council seat in the 4th district in 2007. The other GOP candidate is Terry Tracy, part of the party's reform wing.