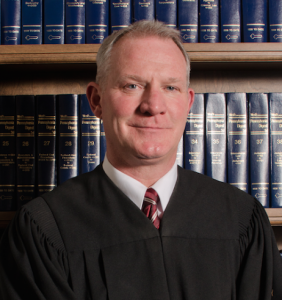 Philadelphia Court of Common Pleas Judge Kevin Dougherty continues to make headway as he looks forward to the November 3rd election for Pennsylvania Supreme Court.
After announcing his candidacy in February and winning the Democratic nomination in May, Dougherty has been working to pull himself out of the second place spot from the primary election.
Today, the Pennsylvania State Education Association formally declared their support for Dougherty in an announcement made by PSEA President Michael J. Crossey.
"PSEA members believe Judge Dougherty's record as Administrative Judge of Philadelphia Family Court for nearly a decade, where he implemented major reforms to better serve our most vulnerable and at-risk citizens, would make him a strong addition to the Pennsylvania Supreme Court," said Crossey.
This endorsement comes after a vote of PSEA Board of Directors in a July meeting that agreed with a recommendation from the PSEA Political Action Committee for Education to support Dougherty.
PSEA represents approximately 180,000 future, active, and retired teachers and school employees, along with health care workers in Pennsylvania. It is an affiliate of the National Education Association.
"I greatly appreciate the PSEA's endorsement of my candidacy. I have the utmost respect for the state's public school teachers and the role they play in the development of our children," thanked Dougherty. "Next to parents, our teachers are most responsible for molding our state's children and youth into educated, responsible adults. I am honored by their support."
Dougherty has also been endorsed by several groups and individuals, most notably Pennsylvania Auditor General Eugene DePasquale and Senator Robert Casey.