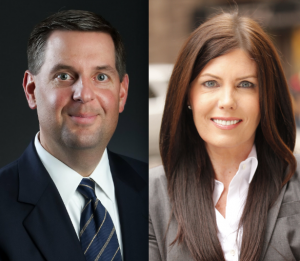 A new Public Policy Polling survey shows Democrats in the lead in every PA statewide race.
Attorney General candidate Kathleen Kane leads her Republican opponent David Freed 41 percent to 34.
That same pollster had Kane with a slightly larger lead of 42 percent to 33 in late May, about a month after the primary, while her own internal poll put her at 48 percent to 27.
Kane is a former prosecutor from Lackawanna County; she won a high-visibility primary with former Congressman Patrick Murphy in April. Freed is the District Attorney of Cumberland County.
Incumbent Treasurer Rob McCord leads Diana Irey Vaughan by a slightly smaller margin at 37 percent to 33, and Eugene DePasquale is ahead of John Maher by two points, 36 percent to 34.
These numbers show a slight bump for the Dem candidates for Treasurer and Auditor since the PPP poll in late May, which had McCord and DePasquale up 1 point each over their competitors, 35 percent to 34.
So far, PPP has the only independent polling available on any of these races. While many of the firm's clients are Democrats, a New York Times analysis of its 2010 accuracy found that its results had a slight (0.1 percent) Republican lean.
McCord, of Montgomery County, is nearing the end of his first term as PA Treasurer. Irey Vaughan is a five-term Commissioner in Washington County.
DePasquale of York County and Maher of Allegheny County are both state Representatives.
The generic congressional ballot has also improved for the Dems since may, where they stood at 45 percent to 42. They are now ahead 47 percent to 42.
PPP surveyed 758 Pennsylvania voters automated telephone interviews from July 21st to 23rd. The margin of error for the survey is +/-3.56 percent.