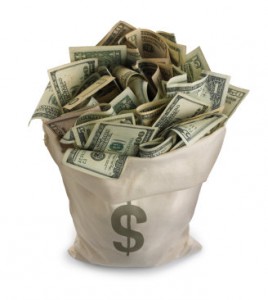 PoliticsPA is looking at the 2nd quarter fundraising reports as they come in – bookmark this page the keep up-to-date as new info comes to light.
By Jared Edgerton and Judith Ayers, Contributing Writers
Although it is still early to be thinking about the 2012 Congressional races the second quarter fundraising numbers, made available to the public last week, shed some light on some potential interesting match-ups.
3:30pm Update:
Reps. Tom Marino, Mike Kelly named to Washington Post's list of Q2 "losers," on the grounds that the freshmen each have less than $125,000 cash on hand.
Reps. Critz, Altmire and Shuster
Pennsylvania is going to lose a Congressional seat this year and most people expect that Representative Critz's stronghold of Johnstown (District 12) will be absorbed by Representative Altmire's district (District 4).
If Critz's district is the one eliminated he has the option to face Representative Shuster or head for bluer pastures and challenge Altmire in a Democratic primary.
A look into the second quarter fundraising shows Critz ahead of Shuster with $228,355 to $161,274 for cash in hand. Even if Critz continues to enjoys the huge cash advantage up until election day it will be a very tough race — especially depending on what areas are taken into Shuster's district.
If Greene and Fayette counties are picked up by Shuster's district it would benefit Critz, but without them, the current makeup is overwhelmingly GOP-friendly, with a Cook PVI currently of R+17.
While this matchup does not seem likely, Critz reportedly dide approach Shuster on the House floor to ask if he had heard about the possibility. Insiders believe that Critz's conversation with Shuster was political jockeying. He is trying to maneuver so that he keeps a favorable district.
Critz's other option is to run against Altmire in the primary where there is not the disadvantage of such a Conservative-friendly electorate. Currently Altmire leads Critz $426,364 to $228,355.
If fundraising numbers are any indication it seems the donors are giving more to Altmire, either because of his seniority or because they expect him to win the election in a potential match-up. For example, The Action Committee for Rural Electrification gave Altmire $2,500 last quarter and Critz $1,000 and Comcast Corporation PAC gave Altmire $3,500 and Critz $2,000.
The race will not become clear until the General Assembly and Governor finalize the new map sometime later this year or early next. .
Presidential Candidates that donated to Republicans
– Sarah Palin's PAC gave to Representatives Mike Kelly and Tom Marino.
– Michele Bachman gave to Representatives Mike Kelly, Tom Marino and Lou Barletta.
– Thaddeus McCotter gave to Representative Jim Gerlach, Bill Shuster and Lou Barletta.
2012 Targets for Democrats — Lou Barletta
Representative Lou Barletta is gearing up for what may be a tough road to re-election. An anti-incumbent, Republican tidal wave swept him into Congress, but his current district has a big edge for Democrats (Democrats have a 2-1 registration edge in Barletta's home town of Hazleton, where he was thrice elected Mayor).
During redistricting Barletta is looking to gain some Republican areas to sure up his base. As of now he has $229,581 cash on hand which means he is off to a good fundraising start.
2012 Senate
Sen. Casey is in strong position, with over $3.1 million on hand and another haul over $1mil ($1.3 to be specific).
Marc Scaringi, Casey's only officially announced opponent, has about $5,000 on hand and $10,000 in outstanding debt.