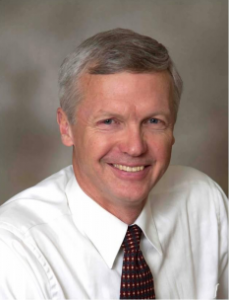 Businessman Art Halvorson lent $100,000 to kickstart his effort to primary seven-term Congressman Bill Shuster (R-Blair).
He raised just $30,000 via other donors, including just over $15,000 from donors who share his last name.*
"We are pleased with the immediate response from principled conservative supporters across the country. In just a few weeks, we've been blessed with over $30,000 from more than 130 grassroots contributors," Halvorson boasted.
Halvorson declared his candidacy in mid-May, halfway through the second quarter (which includes April, May and June). He cited Shuster's support for House Speaker John Boehner as the impetus for the conservative primary challenge. He accused Boehner and House Republicans of being too flexible in their negotiations with Democrats.
Campaign finance rules prohibit candidates from receiving more than $5,200 in direct contributions from any individual, including themselves. Self-loans are permitted. In practice, they are seldom repaid.
"We do not expect to outspend an entrenched incumbent like Rep. Shuster, but we are committed to raising enough to win," said Halvorson. "We will win on leadership, conservative values, and the support of my neighbors, without depending on money from big government special interest groups."
His expectations are practical. Since becomming Chairman of the House Transportation and Infrastructure Committee, Shuster has been on a fundraising tear.
Shuster raised $647,000 in the second quarter, bringing his cash on hand to $916K.
Shuster campaign manager Sean Joyce fired back at Halvorson's charge.
"Art Halvorson has a troubling lack of consistency. He claims to be against outside special interests, but he stands by as a special interest group falsely attacks Bill Shuster," Joyce said, referring to an anti-Shuster radio ad from a DC-based PAC. "He talks about the support of his neighbors, almost 90% of what he raised was either from himself or someone else with the last name Halvorson."
"Congressman Shuster is proud to have the support of hard working conservatives across the country. He has been able to raise money from likeminded voters who are proud to stand with us to fight Obamacare, and oppose the big spending policies that have led to record debt and deficits like the stimulus, and rebuild America's roads."
Halvorson, 57, moved to Mann's Choice in Bedford County 5 years ago after serving 29 years in the U.S. Coast Guard. He runs a commercial development business with properties up and down the east coast. He is married with six children and six grandchildren.
*Updated with information from Halvorson's FEC filing, which became available online after the original version of this story published.