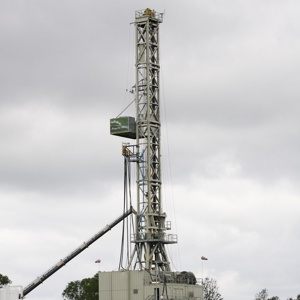 A Quinnipiac survey has found that the majority of Pennsylvania voters approve of fracking. However, the bulk of those polled do not want natural gas drilling in state parks and forests.
Overall, 58% of voters back fracking, compared to 33% who are against fracking.
Public opinion on fracking is divided by region. For example, 48% support fracking in the Philadelphia suburbs while 70% endorse drilling in Northwestern Pennsylvania.
Though the majority of Pennsylvanians support fracking, most do not agree that drilling should be conducted in state parks. Gov. Tom Corbett signed an executive order last month that allowed drilling in state parks and forests. According to the Quinnipiac survey, 57% of voters oppose fracking in state parks while only 36% support the Governor's executive order.
Gov. Corbett's decision to expand drilling to state parks and forests could hurt him in the gubernatorial race. The Quinnipiac pollsters found that 39% of Pennsylvanians are "less likely" to vote for Corbett because of the executive order. Only 13% of those surveyed said they were "more likely" to vote for Corbett, while 46% were indifferent on the issue.
"Pennsylvanians are generally willing on drilling, but it depends on where, drawing the line at state parks and forest land," said Tim Malloy assistant director of the Quinnipiac University Poll.
Fracking will continue to be a contentious issue in Pennsylvania politics with the gubernatorial election on the horizon.
The poll was conducted from May 29th to June 2nd. 1,308 voters were interviewed by phone, and the margin of error is plus-minus 2.7%.