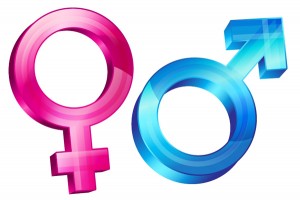 It has been the buzziest news of the month of June – Bruce Jenner's transition to Caitlyn Jenner. A 1976 Olympic decathlon men's event champion and American television personality, Jenner officially announced her transition through a Vanity Fair article in early June.
In their June poll, Quinnipiac University decided to poll voters on their thoughts regarding Caitlyn Jenner and the social acceptance of transgender people.
For the swing states, Florida, Ohio, and Pennsylvania, about 35% in each state hold a favorable opinion of Caitlyn Jenner.
"Adults in these three very influential states generally accept Caitlyn Jenner's gender transition and more people believe broad acceptance of transgender people in the USA is a good thing than a bad thing for the county, but they don't see it bringing a seismic shift in attitudes overall," said Tim Malloy, assistant director of the Quinnipiac Poll.
16% of voters, however, refused to answer questions regarding Caitlyn Jenner in each state.
In Pennsylvania, 6% of voters feel that Jenner's transition makes them feel more accepting of transgender people. This includes 4% of men and 8% of women. While 7% are less accepting, 84% note that this does not change their mindset.
19% of Pennsylvanians surveyed believe there is currently a lot of social acceptance for transgender people, 43% believe there is some, and 31% believe there is only a little.
"More Pennsylvanians seem to accept rather than reject transgender Americans, but they believe transgender people may not reap great benefits from Bruce Jenner's transition to Caitlyn Jenner," Malloy said.
30% of Pennsylvanians also believe that more acceptance of transgender people would be a good thing and that Bruce Jenner's transitioning to Caitlyn Jenner will make society more accepting of transgender people.
Overall, women show a more favorable opinion of transgender people compared to men and the age group of 18-34 is the most supportive.
This Quinnipiac survey was conducted from June 4th to June 15th. 1,131 Pennsylvania registered voters were interviewed through land lines and cell phones. The margin of error is plus or minus 2.9%.