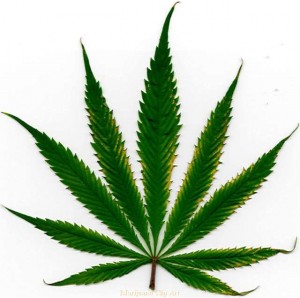 A recent Quinnipiac Poll found that Pennsylvania voters overwhelmingly favor medical marijuana for patients if their doctor prescribes it.
Eighty-eight percent of respondents support medical marijuana while just ten percent opposed the idea.
The numbers for medicinal pot were high across the political spectrum with 78 percent of Republicans, 94 percent of Democrats and 91 percent of Independents in favor.
As for legalizing marijuana straight up for personal and recreational use, a small majority would approve of such a measure.
Support for allowing adults "to legally possess small amounts of marijuana for personal use" is at 51 percent while 45 percent are against. There was a clear partisan divide on the issue.
Only 29 percent of Republicans support recreational marijuana while 66 percent of Democrats and 56 of Independents are in favor. Overall, men favored the action 56 to 39 percent while just 45 percent of women support legalization 50 percent oppose it.
"Bare majorities in Florida, Ohio and Pennsylvania say they support allowing adults to possess small amounts of marijuana for recreational use, and more than eight in 10 say it should be available for medical uses," said Peter A. Brown, assistant director of the Quinnipiac Poll.
These results portray a major shift towards recreational marijuana. For instance, a July 2014 Franklin & Marshall poll found only 35% favoring legalization while 57% were against it.
Although support for recreational pot has risen above 50 percent, only 15 percent of surveyed voters say they are likely to try the drug, while 83 percent say they are not.
In terms of political affiliation, Democrats, Republicans and Independents all had majorities saying they would "definitely not use" recreational marijuana. Only 21 percent of Democrats say they are likely to try it while Republicans clocked in at only six percent.
This Quinnipiac survey was conducted from March 17th to March 28th. 1,036 Pennsylvania registered voters were interviewed live through land lines and cell phones. The margin of error is plus or minus 3%.