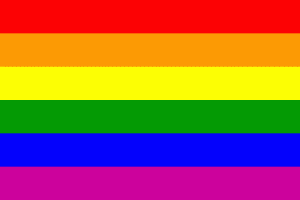 According to a new poll from Quinnipiac, Pennsylvanians support medical marijuana 85% to 14%, and same-sex marriage 57% to 37%.
Overwhelming support for medical marijuana was relatively even across partisan and demographic groups. A plurality of Pennsylvanians said they didn't support for small amounts of recreational marijuana, but it was close: 49% to 48%.
"Pennsylvanians think overwhelmingly that marijuana is equal to or less dangerous than alcohol, and join the American trend toward tolerance for both medical and recreational use," said Tim Malloy, assistant director of the Quinnipiac University Polling Institute; however, only 44% admitted to having tried marijuana and more specific questions seem to reveal less support of the drug.
When asked whether Colorado's legalization of recreational marijuana use is bad for the state's national image, Pennsylvania voters said yes, 48% to 35%. A total of 84% of voters say they would be "somewhat uncomfortable" or "very uncomfortable" riding in a car driven by someone who has smoked or consumed a moderate amount of marijuana.
While a majority of Pennsylvanians overall support same-sex marriage, the results vary immensely across political and demographic divides.
74% of Democrats support it, compared to 58% of independents and just 36% of Republicans. Women are more amenable to the idea than men, supporting it 60% to 53%.
Age was another serious variable; voters 18 to 29 support same-sex marriage 80% to 15%, compared to the 65 and older crowd who opposed it 48% to 44%.
From February 19 – 24, Quinnipiac University surveyed 1,405 registered voters with a margin of error of +/- 2.6 percentage points. Live interviewers call land lines and cell phones.