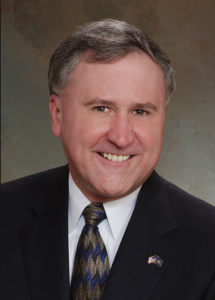 After securing the Republican nomination for Attorney General, State Senator John Rafferty is issuing a challenge for his Democratic opponent in the fall, Montgomery County Commissioner Josh Shapiro.
Rafferty called on Shapiro to join him in signing a petition stating that whoever wins the AG race will not seek higher office later on.
He reasons that the next Attorney General ought to have a "laser focus" on correcting the scandals of the past four years.
"Today, I challenged my opponent, Josh Shapiro, to join me in pledging to take politics out of the AG's office by promising not to seek higher office," Rafferty stated. "We cannot afford to allow the Office of Attorney General to be used by candidates who simply see it as a stepping-stone for the Governor's mansion."
Shapiro is considered a rising star within the PA Democratic Party. In fact, Democratic leadership had wanted Shapiro to run for the Senate but he passed in his bid to become the next Attorney General.
Since he is on good graces with party leadership, it seems unlikely that he would want to limit his career by ruling out any future runs for office.
"Josh already said at a public forum that he'd serve out a full term as Attorney General; Pennsylvanians should know that while Josh's pledge is to take on the heroin epidemic, stand up for consumers against special interests and bring integrity to our justice system — Mr. Rafferty's pledge to voters is a political stunt," Radosevich told PoliticsPA.
Radosevich also pointed out that in a debate that occurred on April 13th of this year, Shapiro stated that if he were elected he would serve a full term.
This is only the first of what is sure to be many disputes the two candidates will have as they seek to replace the embattled current Attorney General Kathleen Kane.