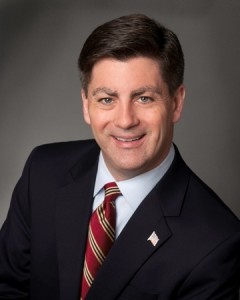 It's one of the most intriguing questions in PA politics right now; what should outgoing Lt. Governor Jim Cawley do next?
Well, according to our readers, the answer is quite simple.
547 respondents believe Cawley should run in the open PA-8 congressional district in 2016. Cawley is a Bucks County native and Rep. Mike Fitzpatrick has pledged to retire at the end of the next term, leaving the Lt. Governor with an opening.
On the other hand, 535 readers chose "none of the above", although a few of these people might have been Democrats expressing their feelings about the GOP pol.
Just 145 recommended a semi-rematch against Tom Wolf in 2018 for the Governor's Mansion.
Finally, only 129 readers think Cawley should take on Senator Bob Casey when he next comes up for re-election in 2018.
The full results are included below:
What do you think Jim Cawley should do?
Run for the 8th Congressional District in 2016 (40%)
None of the above (40%)
Run against Tom Wolf in the 2018 Gubernatorial Election (11%)
Run against Bob Casey in the 2018 Senate Contest (10%)

Loading ...