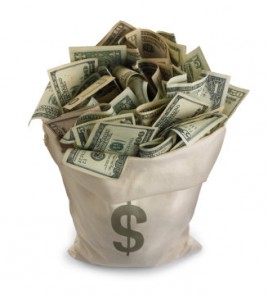 It's that time of the year again. It's quarterly campaign finance report season!
Every three months, campaigns throughout the country are required to reveal their finance reports to the Federal Election Commission (FEC).
These numbers, particularly in congressional races, are considered a major sign of a candidate's viability and the conventional wisdom is that a fiscal report can make or break a candidate.
But is the conventional wisdom right or do we over-rate the impact money has in politics?
To find out, we decided to ask you our readers whether financial reports affect the way you view a race. Do they make you more or less likely to volunteer or give money yourself? Do reports shift your attention away from some races to other races with closer money totals? Basically, we're asking do they in any way change your opinion about an election.
Do financial reports affect your perception of a race?
Yes, they are a good indicator of where the campaign currently stands (59%)
No, they have absolutely nothing to do with the quality of the candidates (41%)

Loading ...