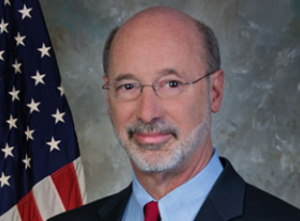 This summer will be Tom Wolf's first as Governor. It may also proved to be his most important.
Currently, the Democratic Governor and GOP legislature are at an impasse over the budget. Tax and pension reform stand as imposing obstacles to climb and no one believes the June 30th budget deadline will be met.
On the eve of this fight, we decided now would be the perfect to test with our readers where Gov. Wolf's approval stands.
We've tried this in the past with other officials and it's been a good barometer for how they're doing, whether it be Pat Toomey (quite well) or Kathleen Kane (not good at all).
So, what do you think of the job Governor Wolf has done so far?
Do you approve or disapprove of Governor Wolf's overall job performance?
Disapprove (63%)
Approve (37%)

Loading ...