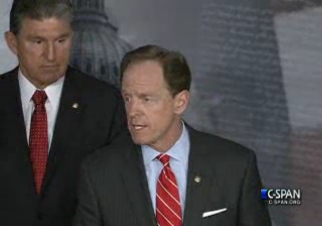 Sen. Pat Toomey has been on the forefront of the background check issue for weeks as he and Sen. Joe Manchin (D-WV) pushed legislation that was ultimately unsuccessful.
But the long term political repercussions aren't clear. Has he hurt his base? Has he won over moderates? Will it even matter? You decide.
Does Background Check Saga Help or Hurt Toomey for 2016?
Helps. (51%)
It won't matter. (29%)
Hurts. (20%)

Loading ...