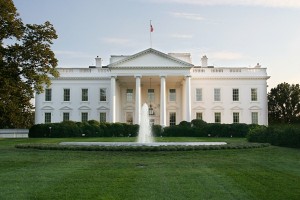 There's no getting around it, we've reached the dog days of summer and while there is plenty of exciting political activity lying ahead, for now the political currents have come to a notable (if temporary) pause.
Given this reality, we thought it would be fun to venture into everyone's favorite political parlor game: speculating about the next presidential election. So for this week's poll we're asking you, our dear readers, who your preferred prospective 2016 candidate is.
Of course, we must start with Hillary Clinton. While the former Secretary of State says she hasn't made a decision, she has a large lead and therefore is widely expected to run.
Also on the Democratic side Vice President Joe Biden has made some noise that he may be interested in jumping into the race. Massachusetts Senator Elizabeth Warren has repeatedly denied interest but should Hillary not run, the progressive populist could reconsider.
Meanwhile, on the Republican side, despite his bridge troubles, New Jersey Gov. Chris Christie still seems intent on making a go of it. Rep. Paul Ryan, the GOP's 2012 VP nominee, is also brandishing his credentials with a new series of policy proposals. Finally, Kentucky Senator Rand Paul has been expected to carry his father's mantle of presidential runs since he was first elected four years ago.
Those are just a few of a cavalcade of potential candidates but we want to hear from you. At this moment, who is your preferred presidential candidate?
Who is your preferred 2016 presidential candidate?
Hillary Clinton (33%)
Someone else (18%)
Elizabeth Warren (17%)
Chris Christie (13%)
Rand Paul (9%)
Joe Biden (6%)
Paul Ryan (4%)

Loading ...