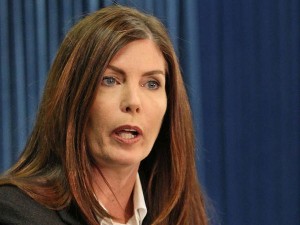 Our readers apparently don't think Attorney General Kathleen Kane has much of a political future.
Currently, Kane is in the midst of a Supreme Court case that will decide whether a special prosecutor can proceed on charges that the AG leaked classified grand jury information.
Considering those developments and the interest that many potential Democrats have in the position, we decided to ask whether the incumbent will win her party's primary.
606 respondents feel another Democrat will ultimately be on the ballot next November.
On the other hand, just 179 readers believe Kane will win the Democratic nomination in 2016.
The full results are included below:
Will Kathleen Kane be the Democratic Nominee for Attorney General in 2016?

Loading ...