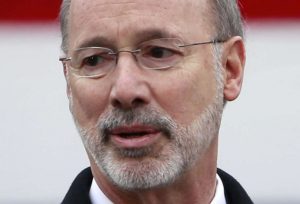 Better but still not good.
That's what our latest reader poll shows.
In February, just 23% approved of the job Governor Wolf is doing. This week, it went up to 40%.
638 readers said they disapproved of Gov. Wolf's performance.
Meanwhile, 429 respondents approve of the job Wolf's doing.
The full results are included below:
Do You Approve or Disapprove of Gov. Wolf's Job Performance?
Disapprove (60%)
Approve (40%)

Loading ...