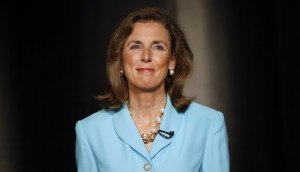 The momentum is certainly building.
When Ed Pawlowski was forced to drop out of the 2016 Senate race, it looked like the party would finally rally around Joe Sestak.
Instead, national leaders reached out to Katie McGinty and grassroots activists started advocating for her. Suddenly, she's taking a plane to Martha's Vineyard to visit the DSCC retreat.
Not surprisingly, given all of this, our readers believe McGinty will run for Senate. Yesterday's news did move the needle, but a majority still thought she would enter the race beforehand.
Altogether, 580 readers think McGinty will join the 2016 contest.
389 respondents believe she'll sit this one out.
The full results are included below:
Do You Think Katie McGinty Will Run for Senate in 2016?

Loading ...