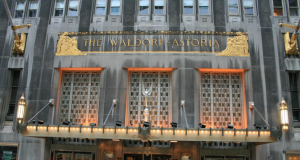 Pennsylvanians have never been the biggest fans of the Pennsylvania Society.
The annual weekend of parties in New York City hosts some of the Keystone State's biggest power brokers.
In light of the seemingly never-ending budget stalemate, though, we decided to ask our readers if they thought the celebration should be cancelled. The results weren't even close.
619 readers thought the attendees should have avoided the Big Apple.
Just 255 respondents supported the decision to continue the tradition.
The full results are included below:
Should PA Society Have Been Canceled This Year?

Loading ...