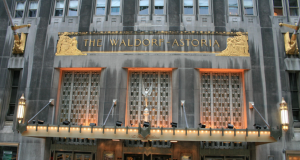 Pennsylvania Society should take place in Pennsylvania.
That's the conclusion of our readers anyway.
Last week, we surveyed our readers about their feelings concerning PA Society.
A plurality, 279, said that it should be moved to the Keystone State.
In second place, 190 respondents think the weekend should be completely done away with. Those who have no problem with it took the bronze with 147.
Finally, 135 readers fully support the current format yet 52 are worried about cronyism.
The full results are included below:
How Do You Feel About PA Society?
It Should Be Moved to Pennsylvania (35%)
I Believe It Should Be Permanently Cancelled (24%)
I Have No Problem With It (18%)
I Fully Support It (17%)
I'm Concerned About Cronyism (6%)

Loading ...