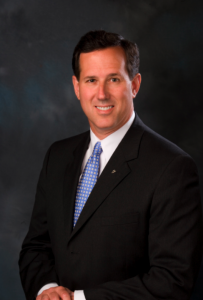 With the conventions behind us and fewer than 50 days until the election, this reader poll's results show some may be a bit nostalgic for primary season.
In a landslide victory with 220 voters, readers picked former Sen. Rick Santorum's speech as the best from a Pa. politico. His speech was mostly used to lob criticism at the President and talk up his former primary opponent, Mitt Romney.
He received 41 percent of the 542 votes cast.
Coming in a distant second was Congresswoman Allyson Schwartz (D-Montco) and her Medicare-centered speech, where she stood at the podium with House Minority Leader Nancy Pelosi and a handful of other Democratic Congresswomen and candidates and thanked Obama for the Affordable Care Act.
She received 135 votes, or 25 percent of the total.
Next in line is Philadelphia Mayor Michael Nutter, who wasted little time before laying into Romney in his education-themed speech delivered at the DNC. He received 114 votes, making up 21 percent of the total.
Coming in last is PA-12 GOP candidate Keith Rothfus, who delivered a heartfelt address early on at the RNC.
Rothfus discussed his own battle with a rare form of cancer, and why stories like his show that Obamacare would be damaging to our healthcare system. Despite coming in last, he still received a good chunk of the vote with 13 percent.