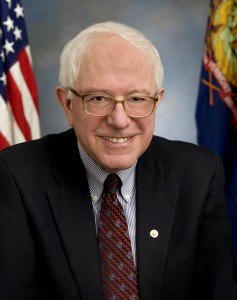 Feel the Bern?
Apparently, enough of our readers are. The Vermont Senator and self-described socialist took the plurality of the vote in our latest reader poll of the 2016 presidential candidates.
We tested the two top Democrats against the top ten Republican hopefuls.
Sanders received 319 votes, while Hillary accumulated 271. Together they made up 48% of the vote.
Donald Trump took third place with 153, while John Kasich and Marco Rubio got 124 and 115 votes respectively.
Following them, Ben Carson was chosen by 57 readers while Carly Fiorina finished with 51.
At the bottom of the pack was Jeb Bush (46), Scott Walker (40) and finally Ted Cruz (35).
The full results are included below:
Reader Poll: Which Presidential Candidate Do You Favor Right Now?
Bernie Sanders (26%)
Hillary Clinton (22%)
Donald Trump (13%)
John Kasich (10%)
Marco Rubio (9%)
Ben Carson (5%)
Carly Fiorina (4%)
Jeb Bush (4%)
Scott Walker (3%)
Ted Cruz (3%)

Loading ...