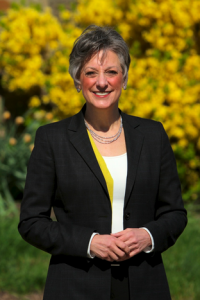 It's no secret that the Democrats who have expressed interest in challenging Gov. Tom Corbett take every opportunity to criticize the Republican incumbent's record.
The only question that remains is which candidate will first engage in a concerted, sustained attack against a fellow Democrat in the primary.
According to PoliticsPA readers it will be Congresswoman Allyson Schwartz, a frontrunner for the nomination.
162 readers believe Schwartz will be the first. 94 think Treasurer Rob McCord will. Businessman and former Pa. Revenue Secretary Tom Wolf rounds out the top three with 42 votes with former DEP Secretary John Hanger close behind with 37.
Here are the full results:
Which Dem for Governor Will Go Negative First?
Allyson Schwartz (40%)
Rob McCord (23%)
Tom Wolf (11%)
John Hanger (9%)
Katie McGinty (6%)
Mike Stack (4%)
Ed Pawlowski (4%)
Jo Ellen Litz (3%)
Max Myers (1%)

Loading ...