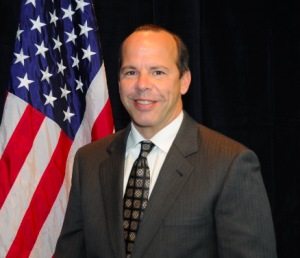 Just one year after fighting hard to keep his job, Jim Burn is now contemplating if he should quit.
Last year, Tom Wolf vigorously tried to push Burn out of his job in favor of his own pick, Katie McGinty. Burn, though, refused to yield and the future Governor ended up creating the Fresh Start PAC to bypass the party apparatus.
By the end, Burn was left alone and the party faltered while Wolf triumphed (and McGinty became his Chief of Staff).
Now, with last year behind him and a presidential convention on deck, Burn is indicating he may step down.
Wolf has already reached out to party leaders like Bob Brady in the hopes of rallying support behind Montgomery County Chair Marcel Groen.
Given the amount of turmoil this rivalry has caused, we felt it would be the perfect subject for our next reader survey. So we're asking you, should Jim Burn stay or should he go?
Should Democratic Party Chairman Jim Burn resign?

Loading ...