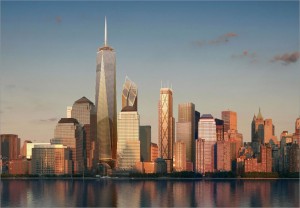 It's that time of the year again, the annual Pennsylvania Society festivities are happening this weekend. With the event, however, comes yet another yearly tradition: citizens of PA asking why it's held in New York City.
The argument goes that since this is an event for Pennsylvania politicians and Pennsylvania business leaders that is literally called the Pennsylvania Society, then why don't they hold the festivities in, you know, Pennsylvania?
Not to mention the fact that our elected officials, who taxpayers are always quick to note are paid by them, are spending loads of cash at these fancy parties and the state will never see any of it.
The counter-argument from those in charge of, and the people that attend, the Pennsylvania Society consists of three main points.
1. Tradition: The gathering has been held in New York City for 115 years.
2. Neutrality: Since all the events take place out of state, there are no turf battles.
3. Atmosphere: With everyone out of the arena, tensions ease and lawmakers and leaders can mingle and make friends without regards to political affiliations. In a way, PA Society actually helps government work.
So, we ask you: should the PA Society stay in NYC or be brought to PA?
Where should PA Society be held?
Move it to PA (60%)
Keep it in NYC (40%)

Loading ...