Reader Poll: Solid Majority Feel Kane Should be Impeached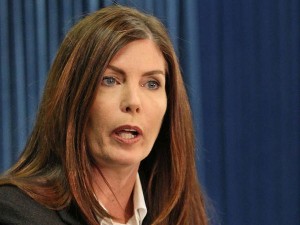 It's fair to say most of our readers have lost faith in Kathleen Kane.
Once perhaps the commonwealth's brightest political star, the Attorney General will face a court hearing on Monday that could eventually lead to her imprisonment.
With all the controversy swirling around her, we asked our readers last week whether they felt the AG should be impeached.
575 respondents support removing the state's head law-enforcement official.
Meanwhile, 333 readers feel Kathleen Kane does not deserve to be removed from office.
The full results are included below:
Should Attorney General Kathleen Kane be impeached?

Loading ...