Reader Poll: Someone Else Top Choice for GOP Gov. Nominee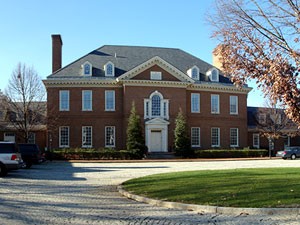 Our readers are unsure to say the least.
Last week, we asked who you thought will be the 2018 GOP gubernatorial nominee.
Despite presenting seven options, the top choice was still "someone else", which received 128 votes.
Among the actual candidates State Sen. Majority Leader Jake Corman and former Lt. Governor Jim Cawley led the pack with 96 and 93 votes respectively.
Conservative icon State Sen. Scott Wagner had an impressive showing with the backing of 82 respondents.
Next came Congressmen Pat Meehan (67) and Mike Fitzpatrick (51).
Finally, despite previously winning statewide office, Senator Pat Toomey was chosen by just 42 respondents. Although he was still slightly ahead of Rep. Mike Kelly and his 40 votes.
The full results are included below:
Who Do You Think Will Be the 2018 GOP Nominee for Governor?
Someone Else (21%)
Jake Corman (16%)
Jim Cawley (16%)
Scott Wagner (14%)
Pat Meehan (11%)
Mike Fitzpatrick (9%)
Pat Toomey (7%)
Mike Kelly (7%)

Loading ...