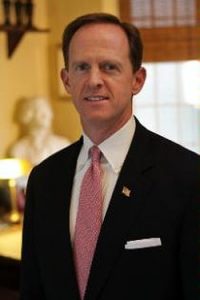 Pat Toomey: 2 Katie McGinty: 1
Those are the final results of our three reader surveys of the PA Senate race.
In May, McGinty won 52% to 48%. Then last September, Toomey took the reader poll 53% to 47%.
This time, Toomey prevailed 52% to 48%.
1,959 readers went with the GOP incumbent Senator.
Meanwhile, 1,789 respondents chose the Democratic challenger.
The full results are included below:
If the Election Were Held Today, Would You Vote For Katie McGinty or Pat Toomey?
Pat Toomey (52%)
Katie McGinty (48%)

Loading ...