Reader Poll: Vice President Toomey?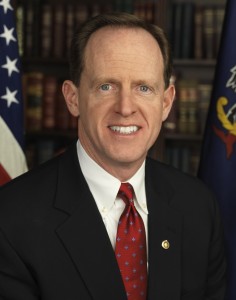 Now that Mitt Romney has the GOP nomination in the bag, the biggest national question is who will join his ticket. One name that's stayed on the margins of the discussion – but still mentioned – is Senator Pat Toomey. Do you think he has a shot?
ICYMI – the Washington Post has a fun VP Pick 'em feature – check it out.
And don't miss this throwback – Toomey's own foray into the 2008 Veepstakes via Wall Street Journal op-ed. His suggestions for John McCain included Sen. Jim DeMint and former Gov. Mark Sanford.
Reader Poll: Who Should Republicans Nominate for Governor in 2022?
Someone else (46%)
G.T. Thompson (13%)
Pat Toomey (13%)
Mike Turzai (9%)
Camera Bartolotta (9%)
Jim Cawley (5%)
Guy Reschenthaler (3%)
Jake Corman (1%)
Bill McSwain (1%)

Loading ...