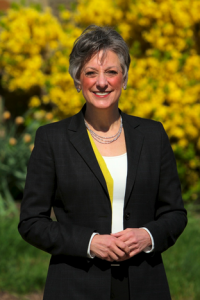 As you well know, Tom Wolf prevailed in the Democratic gubernatorial primary while the once-frontrunner Allyson Schwartz finished second.
In her concession speech, Schwartz took a shot at those who had felt her gender would prevent her from reaching the Governor's mansion.
"All of the Harrisburg establishment pretty much just couldn't think that a woman could serve as our governor, couldn't imagine even a woman with my experience and my accomplishments could actually be the governor of Pennsylvania," she said.
Schwartz's comments, as well as her "breaking up the old boys network" campaign theme, sparked a debate about whether or not gender was a factor in Schwartz's defeat.
Meanwhile, the day before the election, Nate Silver's site FiveThirtyEight compiled a record of how many female Governors and Senators had been elected in every state. Pennsylvania was one of just 14 states to never elected a woman to any of these positions.
On the other hand, detractors point to Kathleen Kane's election as Attorney General in 2012 as evidence that the right candidate in the right campaign can win regardless of gender.
So, we decided to ask you our readers, how long do you think it will take for Pennsylvania to elect a female Governor or Senator?
When will PA have a female Governor or Senator?
8-11 years (29%)
4-7 years (29%)
12 years or more (26%)
0-3 years (16%)

Loading ...